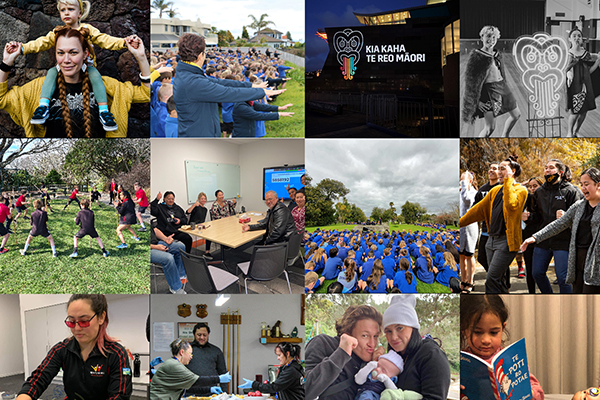 The Māori Language Commission is inviting New Zealand workplaces to celebrate te reo and join this year's Māori Language Moment at 12pm on Tuesday 14 September from wherever they are.
The event, which can happen in person or online, is part of Te wiki o te reo Māori (Māori Language Week) which runs from 13 - 19 September 2021.
Last year more than 1 million people celebrated te reo at the same time, at 12pm on the 14th September to mark the moment in 1972 when the Māori Language Petition was presented to parliament.
This year the commission hopes to double that number and have two million people join the event. This would set a new world record for the largest, single endangered language event.
Organisations can sign up at the reomaori.co.nz website
The site is also packed with resources to promote Te wiki o te reo Māori and learning guides including phrases to use during online meetings.
The Māori Language Commission says it takes just one generation to lose a language and three to get it back so we need a million speakers by 2040 to safeguard te reo. The countdown is on.
"Our Māori Language Moment is about us standing together as New Zealanders to say we value te reo and want to keep it safe for future generations."