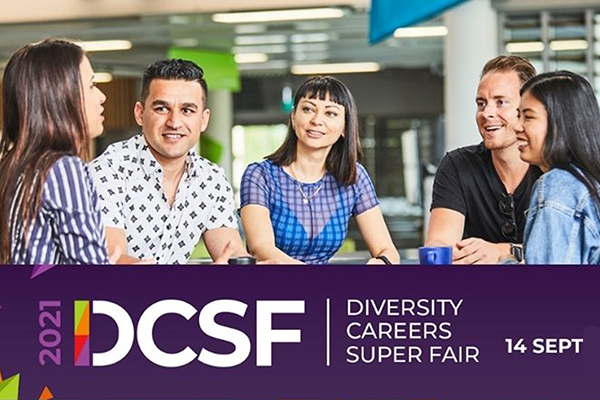 Organisations committed to creating inclusive workplaces are being invited to exhibit at New Zealand's first dedicated diversity careers fair.
The event, on Tuesday, 14 September, from 3pm to 5pm, is designed to support students interested in networking with potential employers who celebrate difference and have an inclusive working culture.
Diversity Works New Zealand Head of Research and Innovation Dr Guillermo Merelo will also deliver a focus session at the event.
It's being organised by Unitec along with other Institutes of Technology and Polytechnics (ITPs).
"The Diversity Careers Super Fair provides valuable support to our learners and acknowledges and celebrates our people," says Gus Gilmore, Unitec's Chief Executive.
 "At Unitec we celebrate diversity. Nobody is one-dimensional – there are many sides to each of us. That's what makes us so unique."
The event also has support from the Unitec Student Council. "The Diversity Fair is a great initiative and we fully support it. This event will be an opportunity to start conversation around diversity and inclusion and how the Unitec Student Council can provide support to our learners in this area," says council representative Destiny Povey.
If your company wishes to take part in the Diversity Fair, Register HERE.